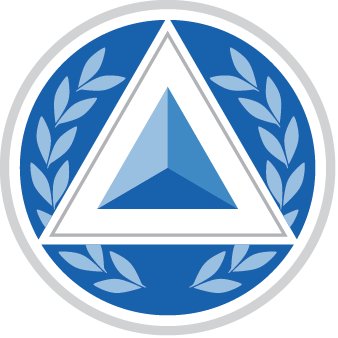 I am sad and frustrated to announce that National Louis University has denied my application for promotion to full Professor.
This happened even though the college tenure and promotion committee, the university tenure and promotion committee, the college dean, and the provost all recommended that I be promoted.
When the provost brought her recommendation to the board of trustees, one of the board members raised objection to the claim that I have exhibited "sustained excellence" in teaching. This trustee happens to have been a former student of mine in the Technology in Education program. (Indeed, she was a trustee while taking classes with me, which I did not know at the time). Her comment opened up a discussion about the need to "raise the bar" for promotion to full professor.
The president told me later that she felt that "sustained excellence" specifically means--for her and for the board--that student evaluations of courses be consistently positive and increasing over time. She explained that this is critically important because the reputation of NLU rests on excellent and effective teaching. (I raised the objection that research shows little correlation between student course evaluations and actual student learning, but to her that was irrelevant because we need our students to be satisfied with their "unparalleled student experience" at NLU.)
(Please excuse me for the self-indulgent nature of the rest of this blog post. I suggest you don't continue to read this if you don't want to hear me whine about how unfair I believe this to be.)
According to everyone I've talked to (including the president and provost), I met every other criteria for promotion to full professor including every criteria for teaching "effectiveness" other than student evaluations of my teaching. (The faculty committees seem much more interested in the depth of a faculty member's reflections on the challenges he or she has faced in teaching than on the numbers from student evaluations.)
I've been teaching for over 30 years, and I've always had mixed student evaluations, including in recent years. There seem to be many reasons for this. My "ratings" have definitely suffered as a result of moving the Technology in Education program completely online in 2009. (I find it very difficult to teach students how to use software online, especially since our students come with a wide range of previous experience with technology. I also often find it difficult to know whether my students are experiencing frustration with various assignments, because they will often express that frustration to their classmates but not to me.) My course evaluations are better in face-to-face classes, and they are much better in philosophy of education, research, and doctoral level courses.
I have been trying for years to move my teaching load from primarily technology in education courses to other topics. Increasingly I feel both uninterested in, and not qualified for, teaching technology in education. My interest in technology in education has always been rooted in my interest in philosophical and curriculum issues rather than the technology itself. (My Ph.D. was in Philosophy of Curriculum and that's the area in which I continue to do my scholarly work.) The students in our Technology in Education program seem mostly uninterested in deep thinking about how technology can transform teaching and learning and more interested in learning technology skills. (The exception is students who come in with high technology skills. Those students are, in my mind, actually ready to think about transforming schooling.)
The trustee mentioned above, for example, is someone who came into the program with low technology skills. When she expressed her frustration with the expectations of my assignments, I met with her in person and tried to help her, but what she actually needed was basic computer skills such as file management, copying and pasting, and an understanding of how different types of files work with different types of programs. Our Technology in Education program assumes that incoming students have met the ISTE Standards for Teachers before they enroll; however, the pressure to keep enrollment up has meant that NLU has accepted students who have not attained that skill level--which is very hard to assess in any case. (The program leads to certification as a Technology Specialist in Illinois and meets the ISTE Standards for Coaches.)
The other reality that I've been reluctant to admit publicly is that I've never had a course in technology or in technology in education. I am completely self-taught. When I was younger, my natural tech affinity and personal exploration kept me well ahead of the curve. As I get older, however, I find that I am not able to keep up. Heck, I don't want to keep up. (A particularly stressful experience involving NLU and my work in Second Life back in 2007 caused me to pull back almost completely from innovation in educational technology, and I've gradually stopped going to ISTE and Illinois Computing Educator conferences. I did spend a few hours recently with Pokemon Go, but quickly lost interest and never learned enough to even begin to think about its possible educational applications.)
The truth of the matter is that, other than a summer institute at Teachers College that I participated in during the summer of 1987 and math methods and materials class I took as a graduate student in 1988, and becoming certified as a Quality Matters course reviewer in 2014, I've never had any training as a teacher. This particularly hurts me, I think, because I teach in a college of education, where almost all of my colleagues have specializations in one or more aspects of preK-12 teaching.
I think my course evaluations also reflect my high expectations for student thinking, my tendency to not give all As to students, and my personality (which includes some misanthropic tendencies and occasional elitist biases that show themselves despite my best efforts). To be honest, I'm not always the kindest person, including to myself.
I shared all of this with NLU's president and provost after my promotion was denied. The president was surprised that I have continued to teach technology in education courses given that I have lost interest and feel unqualified. She seemed to think that my teaching load is up to me, or at least that I should be able to adjust it over time. I explained to her that it wasn't really up to me. The technology in education program director who hired me in 2004 became our associate dean in 2006. The colleague we hired in 2007 to take over as program director left in 2014 for a much better job closer to his kids. Our teacher education programs are gradually doing away with the requirement for courses in educational foundations (philosophy, history, etc.). Our "veteran" faculty consistently claim doctoral courses as their own, an ongoing reality that neither of our past two deans have been able to do anything about. So to fill my load, I'm usually dependent on technology in education courses, whether I want to teach them or not.
Fortunately, this situation may be about to change. We recently appointed a new program director for technology in education, who will take on some of the teaching load for the program and who is spearheading a division of our program into two strands, one for those who need to learn more technology and another for those who are ready to think about transformation. Also, I have been selected as the new director of doctoral programs in our college, and in that role I might have some say in who gets to teach what and will (I hope) be able to put myself on more dissertation committees.
But, in the meantime, I stuck at the level of associate professor, most likely without a raise until I can accumulate whatever counts to our board as a record of "sustained excellence" in student course evaluations.